North Shropshire Constituency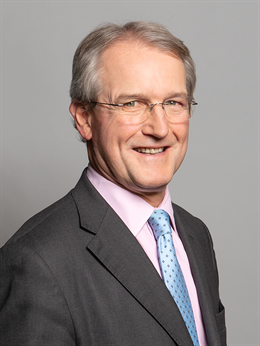 North Shropshire constituency is represented by Owen Paterson MP of the Conservative party.
You can write to this MP to politely help them understand that food banks shouldn't exist in our country.
Write
Food Banks
The following food banks operate in the North Shropshire constituency, and what they are requesting to have donated.
Market Drayton
Sponge Puddings/slab Cakes
Toilet Rolls
Washing Up Liquid
Hair Shampoo And Conditioner
Dog Food - Wet
Tinned Chilli Con Carne
Tinned Minced Beef
Tinned Ravioli/spaghetti
Tinned Hotdogs
Tinned Fruit
Biscuits
Cereal Bars
Oswestry and Borders
Tinned Meats (Corned Beef, Ham, Hotdogs, Stewing Steak, Mince)
Ketchup, Mayo, Brown Sauce And Other Sauces
Custard
Tinned Fruit
Mashed Potato And Tinned Potatoes
Tinned Vegetables - Carrots, Peas Etc
Small Sugar Bags (500g)
Small Jars Of Coffee
Rice Pudding
Cereals
Tinned Dog Food, Dried Cat Food
Toothpaste
Shampoo
Size 4 And 5 Nappies
Toilet Paper
Whitchurch
Tinned Fruit - URGENT NEED
Long-life Milk - (whole & semi-skimmed) - URGENT NEED
Long-life Fruit Juice
Jars of Jam
Tins of Tomatoes
Tinned Spaghetti
Packets of Long-grain Rice
Tins of Custard
Tinned Sponge Puddings
Packets of Mashed Potato
Tins of Fish
Tinned Pies - (chicken, steak, cheese etc)
Cordial/Squash/Long-life Fruit Juice
Toilet Rolls
Bars of Soap
Shaving Foam
Nappies (Size 6)
Tubes of Family Toothpaste & Toothbrushes
(We also need plastic carrier bags or something similar)
Anything Wrong Here?
We're very keen to get our data right. You can help us by pointing out any mistakes with an email to mail@givefood.org.uk, and we'll fix it promptly.