Redcar Constituency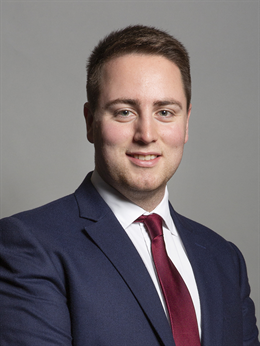 Redcar constituency is represented by Jacob Young MP of the Conservative party.
You can write to this MP to politely help them understand that food banks shouldn't exist in our country.
Write
Food Banks
The following food banks operate in the Redcar constituency, and what they are requesting to have donated.
Middlesbrough
Tinned Meat
Tinned Tomatoes
Pasta (Not Spaghetti Or Lasagne Sheets Please)
Breakfast Cereal (Not Porridge Please)
Milk - UHT Or Powdered
Long-life Fruit Juice Or Cordial/squash
Tinned Rice Pudding
Jam/marmalade/peanut Butter/chocolate Spread
Biscuits (Sweet Rather Than Savoury)
Snacks/treats E.g. Bars Of Chocolate, Crisps
Tinned Vegetables (Carrots, Sweetcorn, Mixed Veg)
Tinned Potatoes Or Packet Mash
Packet Soups ("Cup-a-soup")
Tinned/carton Custard Or Powder Mix
Tinned Fish
Tea
Coffee
Redcar
Tinned Custard
Tinned Potatoes
Instant Mash
Sweet Treats
Cake Bars Like Mcvities Ginger Cake With Long Best Before Dates
Tinned Sponge Puddings (Seriously Low Asda, Pound Stretcher, Farm-foods, Iceland And Aldi Often Have These)
Toothbrushes
Hand Soap -Bars And Liquid
Shampoo, Shower Gel
Shaving Foam, Deodorant For Men And Women
Anything Wrong Here?
We're very keen to get our data right. You can help us by pointing out any mistakes with an email to mail@givefood.org.uk, and we'll fix it promptly.