Vauxhall Constituency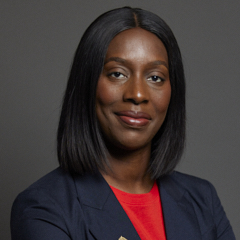 Vauxhall constituency is represented by Florence Eshalomi MP of the Labour Co-operative party.
You can write to this MP to politely help them understand that food banks shouldn't exist in our country.
Write
Food Banks
The following food banks operate in the Vauxhall constituency, and what they are requesting to have donated.
Norwood & Brixton
Tins Of Sardines, Mackerel
Small Jars Of Instant Coffee
Bottles Of Squash
Tomato Ketchup
Tinned Fruit
Clothes Washing Powder Tablets Or Capsules/pods
Small Bottles Of Shower Gel
Vauxhall
UHT Milk
Jelly
Sponge Pudding
Tinned Meat (Non-pork)
Tinned Vegetables (Carrots, Peas, Sweetcorn Etc.)
Soap
Sanitary Towels
Waterloo
Jam/spreads
Tinned Pulses
Shampoo
Toothpaste
Shower Gel
Toilet Roll
Anything Wrong Here?
We're very keen to get our data right. You can help us by pointing out any mistakes with an email to mail@givefood.org.uk, and we'll fix it promptly.